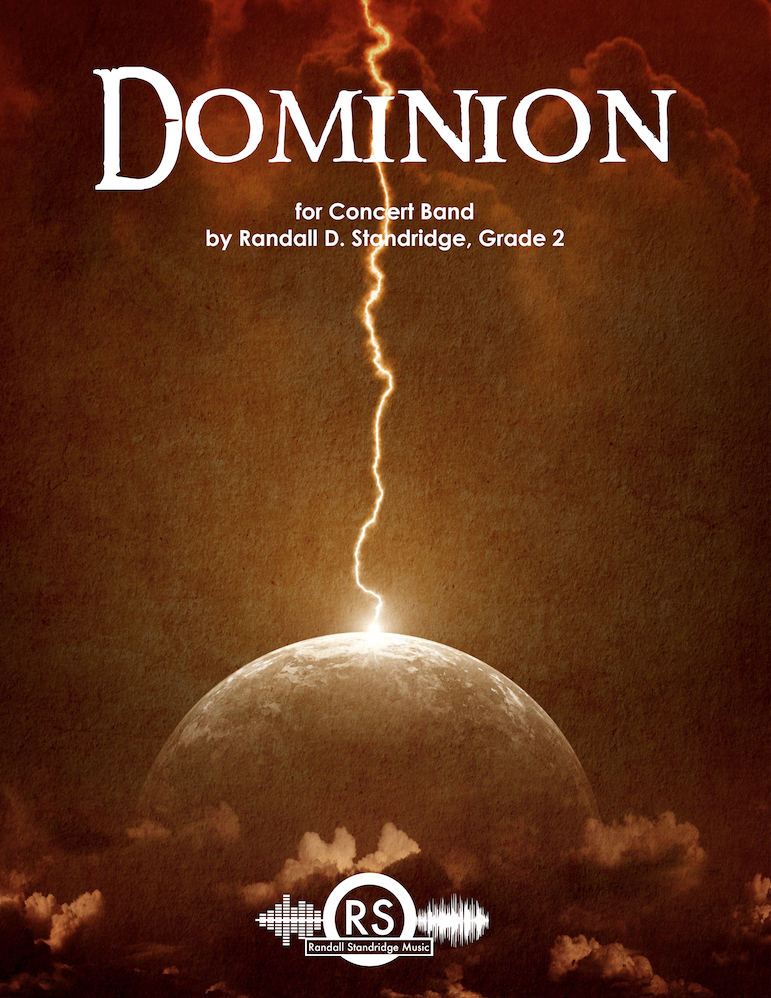 Dominion
About Dominion
Dominion doesn't tell a story so much as it conveys an idea and a feeling. With this work, I wanted to convey a sense of power, grandeur, and fantasy. As I listen, I imagine magical lands populated by vast deserts, imposing mountains, wild jungles, and kingdoms full of splendour, intrigue, and danger. I believe that each of us have our own "dominions" in our imaginations, and I hope this work helps the listener return to that child-like state of imagination, stories, and adventure.
Dominion was commissioned by the Indian River CSD Community (NY) in memory of Gabriel M. Otero. They requested that I write a work full of rhythm and excitement, as it was the type of music that Gabriel enjoyed playing in band. I hope, to this end, I have succeeded.
Peace, Love, and Music.
Digital: $60.00
Physical: $60.00
SPECIAL SALE! – Buy One work and receive a 50% Discount on a digital download of it's flex/standard counterpart!) Only good through Randall Standridge Music directly…if you have already purchased one of the versions, send us a receipt of the first purchase and still receive the 50% discount on the corresponding Flex/Standard download.
Digital Copy (PDF and Site License) – $60.00
Printed Copy – $60.00
Available for online purchase and from Major Music Distributors, such as JW Pepper, Stantons, Penders, Music and Arts, Popplers, and others
Message for purchasing options: https://live-standridge.pantheonsite.io/contact/