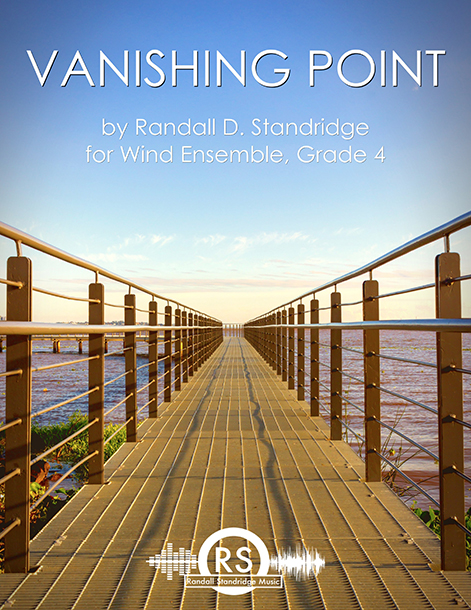 Vanishing Point
Vanishing Point is a minimalistic work for Wind Ensemble that is inspired by the coasts of the Great Lakes. One can easily step up to the water's edge, gazing off to the horizon, and let one's imagination and creativity go where it will. It is a truly magical place, and I hope this work captures some of that feeling.
This work was commissioned by the Sturgeon Bay High School Band and their director, Heidi Hintz, in honor of the 50th Anniversary of their school. I wish to thank her for allowing my imagination to wander and for not dictating what the piece should be or what it should become. She was an absolute delight to work with.
Peace, Love, and Music.
Published by Randall Standridge Music, LLC
Digital: $85.00
Physical: $95.00
SPECIAL SALE! – Buy One work and receive a 50% Discount on a digital download of it's flex/standard counterpart!) Only good through Randall Standridge Music directly…if you have already purchased one of the versions, send us a receipt of the first purchase and still receive the 50% discount on the corresponding Flex/Standard download.

Digital Copy (PDF and Site License) – $85.00
Printed Copy – $95.00
Sound FX Download – Click Here
Available for online purchase and from Major Music Distributors