Santa the Barbarian and the Pirates of the North Pole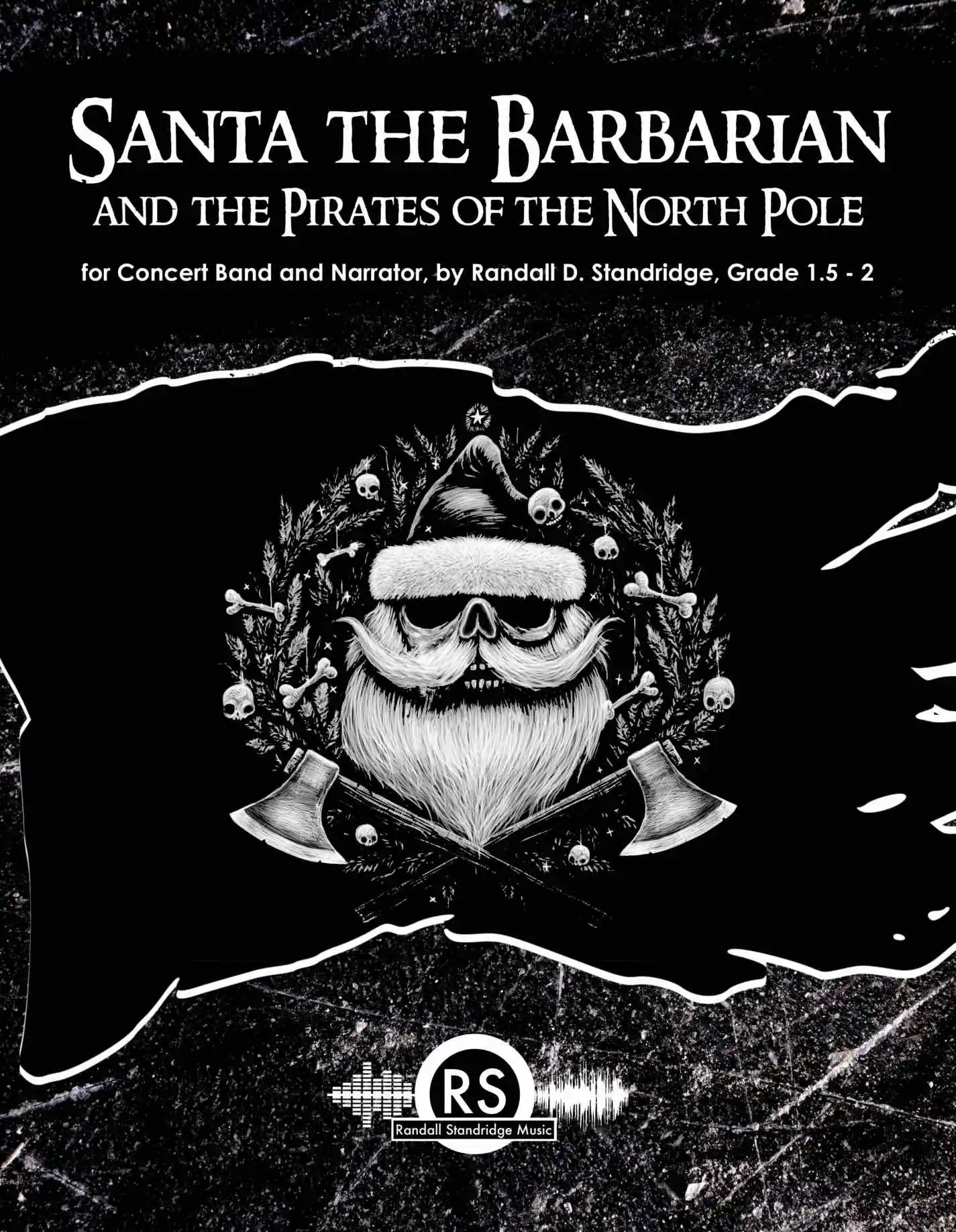 Santa the Barbarian and the Pirates of the North Pole
This feisty and festive holiday work finds our titular anti-hero taking to the seas to spread his brand of holiday mayhem. Written in a jaunty 3/4 time, Chapter 2 of the "Santa the Barbarian Saga" evokes both yuletide cheer and danger on the high seas as our jolly old elf and his pirates pillage, plunder, and bring the spirit of the season to anyone unlucky enough to cross their paths.
Narration Sound Files
Santa and the Pirates Narration 1 (download here)
Santa and the Pirates Narration 2 (download here)
Santa and the Pirates Narration 3 (download here)

ERRATA and ERRATA PARTS (Parts that were corrected post 1st printing):
•Errata Note: On the first printing, the repeat sign at 13 was omitted by Finale. The first ending at 36 should repeat back to 13, and has been fixed in subsequent printings)
Flute/Oboe Part (download here)(in the first printing, there were some optional lower octaves missing to be more in line with Grade 1.5-2, especially for oboe)
Eb Alto Saxophone Part (download here) (In the 1st and 2nd printing, it was incorrectly instructed for all times at m.5 and should have been 4th time only)
Incorporating numerous familiar tunes (Jolly Old St. Nicholas, I Saw Three Ships, Ukrainian Bell Carol, and more) into the style of seas chanties, this work for Narrator and Concert Band is sure to be the talk of your next winter concert! Rated ARRRRRRGH!
Digital: $50.00
Physical: $50.00
Pricing: $50.00 (Available in Digital and Physical Formats)